Discover more from TamarackForTheArts
The newsletter of Tamarack for the Arts in West Virginia
Over 3,000 subscribers
The Art and Challenge of Quarantine
A View From the Studio In a Time of Pandemic | ISSUE 6, april 23, 2020
Note from Renee Margocee, Executive Director, Tamarack Foundation for the Arts:
I hope you are all staying healthy and safe during these unpredictable times. It has been particularly challenging and counterintuitive for me to be inside, since I feel most comfortable spending time with West Virginia's artists in their communities.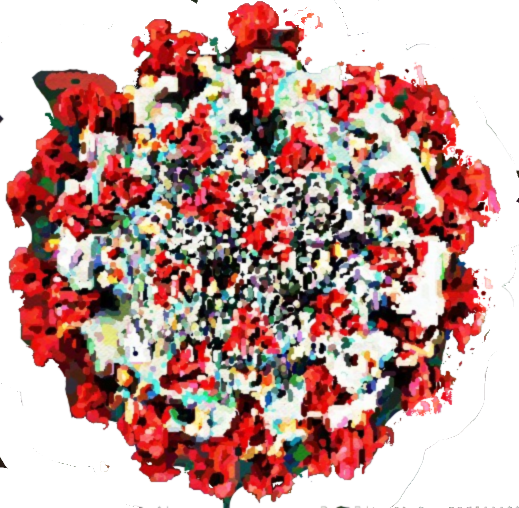 Now, I am consumed with questions. The most pressing ones, as director of Tamarack Foundation for the Arts at a time of pandemic, are: "How can we help?" and "What role does art play in today's world?"
For those of us who know the power of art, now is not the time to recede or to become overwhelmed by the task at hand. Art reminds us why we are alive. Art is at work in online glimpses into artist's studios; in process videos being made by artists around the state; and in daily art education classes from teaching artists around the globe. The spirit and tenacity of artists cannot and will not be tamped down. 
Of all the important things we need right now—and there are many—the arts are foundational to our well-being. They serve as a critical lifeline to all of us, everywhere, who are confined. Fortunately, this crisis is bringing out the best in many, with acts of kindness, generosity, and empathy proving to be as wide-ranging as the virus itself.
TFA is committed to helping artists throughout this crisis. We believe art and art-making are critical in creating community and processing the wide range of emotions resulting from sheltering-in-place and social distancing. I am heartened to know that we at TFA are helping to play a role in connecting with our wonderful communities and to honor the spirit and skill of the artists who are keeping us united. 
We invite you to share stories of life in your studio and community. E-mail me directly at reneeATtamarackfoundation.org or call 304.926.3770. Be well, stay safe. |  Renee

The View From the Studio
We continue to solicit views from the studios of West Virginia artists in quarantine, either photographs or artwork inspired by your studio view. (Send images to infoATtamarackfoundation.org.) Here's what West Virginia artist Ellie Schaul sees out the window of her studio in Charleston, WV.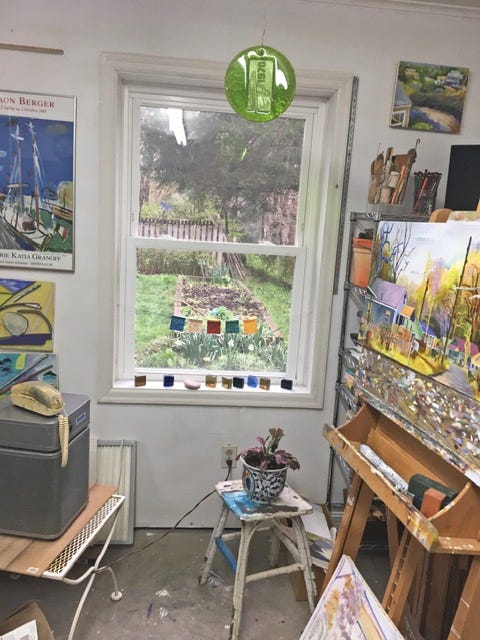 Ellie's recent series of paintings, "WV HOLLERS," is part of the "7 ARTISTS FROM 1013" exhibition, currently sheltering-in-place at the Art Emporium in downtown Charleston WV. Below is the work-in-progress you see on her easel, an oil on canvas titled "WV HOLLER; Series # 10."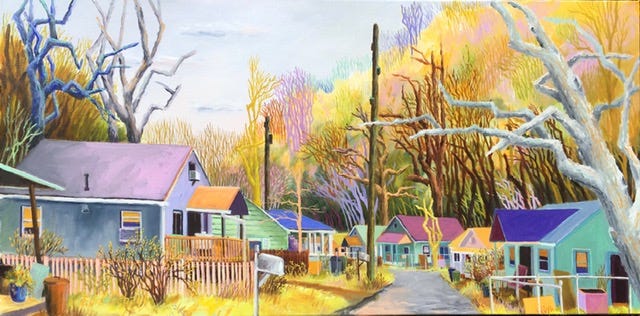 Making Sense of It All
How are artists outside West Virginia comprehending this pandemic and translating it in their work? In 2018, United Kingdom-based artist Chinwe Russell created a piece of work on the bubonic plague. Better known as The Black Death, it was one of humankind's most virulent plagues and killed an estimated 50 million in the 14th Century or 60 percent of Europe's entire population. Known for her historical narrative style, Russell recently turned to a pandemic closer in time—the one we all now confront.
Coronavirus reign of terror video by Chinwe Russell

As she notes in text to accompany the short video above on a painting inspired by the Covid-19 pandemic:
As I look out through my window at the silence outside, I am filled with amazement and shock at this all-powerful enemy who has taken over our streets, making us prisoners in our own homes and foreigners in our own communities. I then decided to document this live history on my canvas, so that posterity will see what it was like for us, from the eyes of an artist.
We invite West Virginia artists to let us know how you're coping with quarantine; what you're working on; or even if you cannot find the headspace and soulspace to work at all.

Going With the Flow
Psychoflauge, one of the Tamarack Foundation for the Arts 2020 Emerging Artist Fellows, posted this musical video collage piece earlier this month. It's titled "Divide G" and features music by Sergio Grossi. We recommend its soothing flow to you in a time of turbulent waters.
Asked how he created works like this, the Webster County-based artist responded:
"I push buttons and twiddle knobs. Unplug and plug cables in … I am an analog artist and use an analog, eurorack video synthesis rig to modulate images and video of my artwork. Through analog patches and internal feedback loops, I recreate synesthetic experiences. I used to do all the editing with VCRs. My new hardware lets me upload files of my collages to its memory bank … I dunno, I have a hard time understanding the technical language involved in what is for me intuitive. Something I have always done and something I will forever be doing."
ONLINE ARTWORK:

Quarantine Through Art
This is just cool—an artistic commentary on sheltering-in-place, as viewed through the lens of great works of art. It's short (56 seconds) and sweet. The video, made and posted by Friking, a Spanish clothing company, renames famous masterpieces with more quarantine-appropriate titles: The Creation of Adam becomes No Contact; nine Modigliani portraits together become The Group Chat. For more, click here.

30 Seconds of Rocking It
Nevada Tribble is one of five 2020 TFA Emerging Artist Fellows. Here are 30 musical seconds of Nevada making a rock—a very artistic rock—for one of her installations.
Here is what a field of Nevada's colorful rocks looks like when installed in a space, at her show earlier this year titled "Ripple," at the Bloom gallery in Thomas, WV: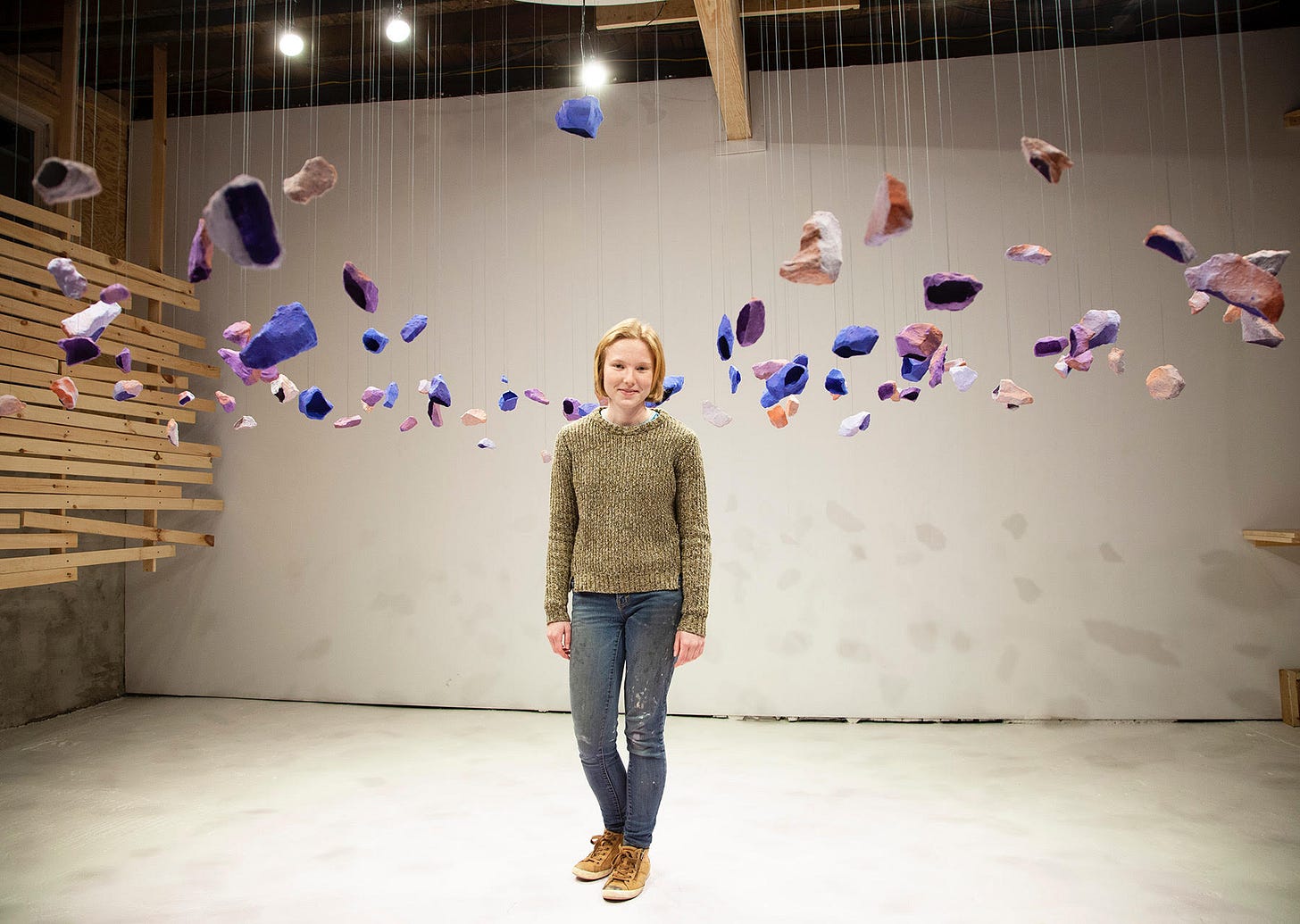 ONLINE ARTWORK:

Resources for Artists in Need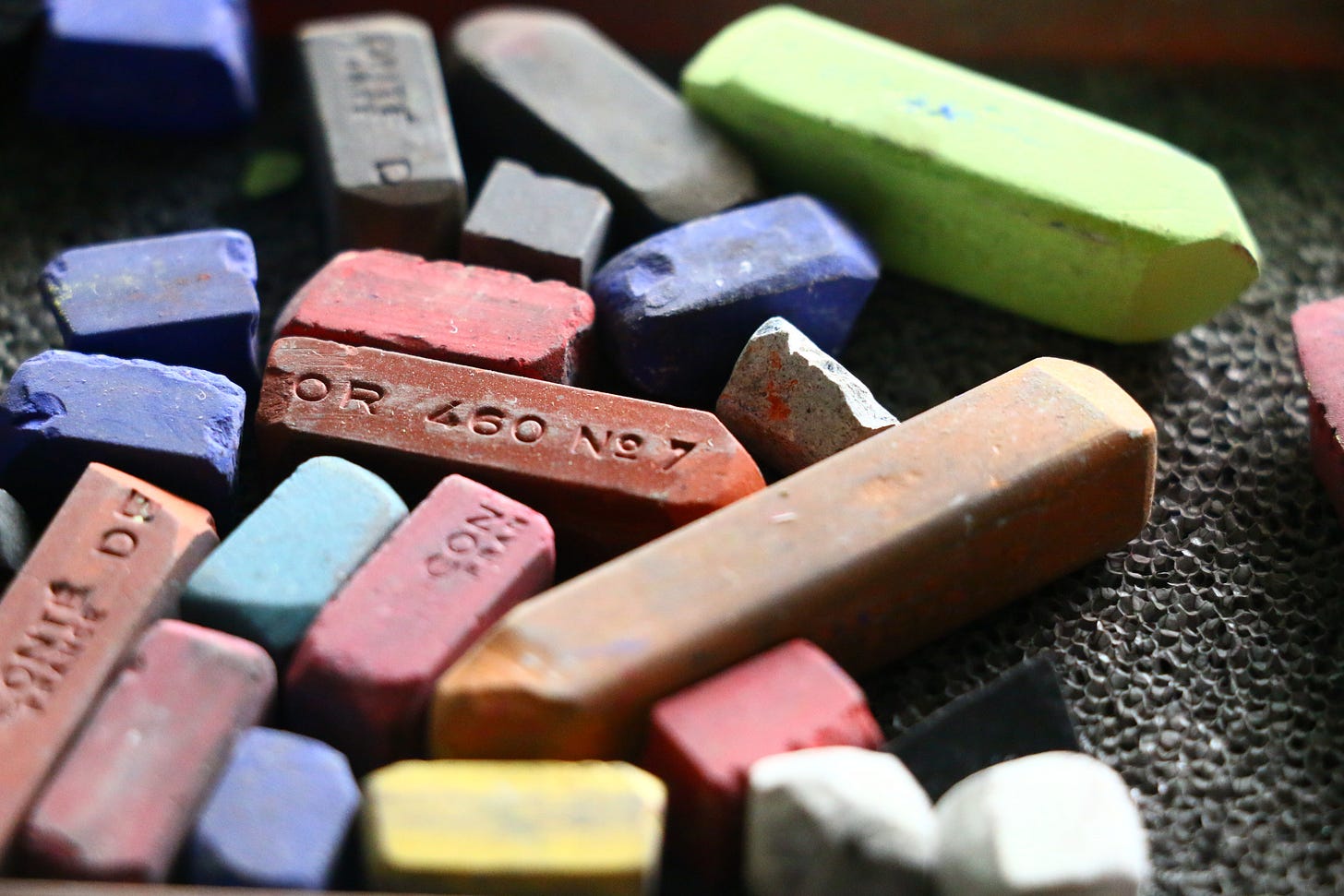 Are you an artist needing help to get through these challenging days? Here are 15 national emergency grants, medical funds, and other resources to aid artists, gathered together by ArtNet News. Here are a few examples from the list, which also includes regional resources from around the United States:
---
Adolph & Esther Gottlieb Emergency Grant
What it is: Interim financial assistance (up to $15,000; standard award is $5,000) for unforeseen circumstances; one-time assistance for a specific emergency. This does not cover dental, chronic conditions, or art projects. 
Who it's for: Only eligible for visual artists (painters, printmakers, and sculptors) who are in a mature phase of their career (have been working for at least 10 years in their field).
Dates to know: Rolling application process.
---
What it is: Five grants of $5,000 to support photography projects.
Who it's for: Visual journalists working in a documentary capacity. One grant will be earmarked for a non-binary or transgender photographer.
Dates to know: Application deadline is May 15, 2020.
---
Foundation for Contemporary Arts Emergency Grants COVID-19 Fund
What it is: One-time grants of $1,500.
Who it's for: Artists who have had performances or exhibitions canceled or postponed because of the pandemic.
Dates to know: Rolling application process.

Spread the Word
We welcome comments and feedback. Call us at 304.926.3770 or email me directly at reneeATtamarackfoundation.org. For media inquires about stories on TFA Fellows or other topics, contact TFA Design Team member Douglas John Imbrogno at infoATtamarackfoundation.org.
NOTE: If you were forwarded this newsletter, subscribe for free at this link: tamarackforthearts.substack.com | Be well and be safe. | Renee Margocee | Executive Director | Tamarack for the Arts